Renee is the event planner.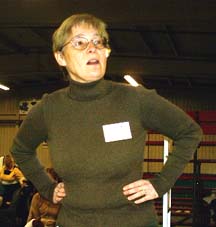 Her hard work made our booster a great success!
Karen is our show secretary.
Notice the big smile from a successful show!!



Sherri is the organizational wizard.
She makes sure that all the details are taken care of.
Kate is the junior handling coach.
She's also the "grooming guru"!!